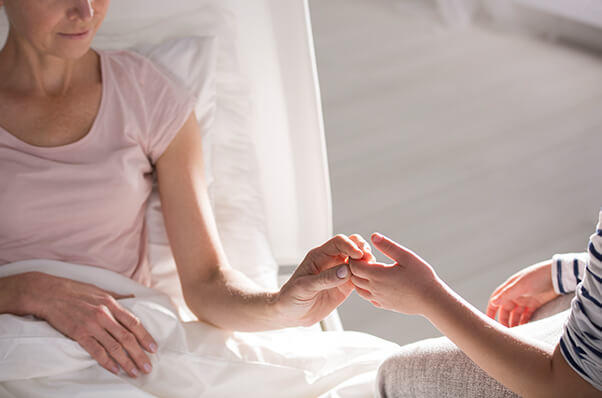 The Hunter Valley region has one of the longest wait times for chemotherapy in the country, largely due to the area's lack of resources. Local professionals, including Hunter Valley Oncology's Dr Rob Paterson, are working hard to cut wait times by overseeing and opening new facilities to service those in need.
The greater Hunter region's wait time epidemic
The guidelines for timely chemotherapy laid out by the Clinical Oncology Society of Australia and the Royal Australian College of Physicians recommend that chemotherapy be started within 3-4 weeks of a patient's ready-for-care date. However, patients in the Hunter Valley and Maitland areas report much longer wait times – some have waited up to 8 weeks for treatment, even after being told that they need chemotherapy "urgently". This time includes the time waiting for the initial appointment with an Oncologist.
Cancer rates in the region are only about 2% higher than the national average, but up to a large number of patients don't get to start life-saving treatments until much later than recommended – a major contribution factor to the region's cancer mortality rates, which are more than 15% higher than Australia's average.
Unfortunately, this delay is not a recent development – Hunter's cancer patients have reported longer than average wait times as far back as 2005.
Why so long?
The delay in treatment comes from a lack of available resources and professionals: the area's specialist-to-patient ratio has previously been reported at around half of the ideal standard, and as many as 100 patients are waiting to see a specialist for treatment at any one time. Private oncology clinics tend to have shorter wait times than public ones, but even these can be overwhelmed at times.
Some patients have even tried to cut their chemotherapy wait time by seeking treatment in Sydney. Unfortunately, the cost of travel and accommodation makes this option out of reach to many, delaying often time-critical treatment by weeks.
Oncology facilities and professionals in Hunter Valley, Maitland, and even Newcastle, are operating at peak capacity to provide as much support as they can. Luckily, upgrades and expansions to the area's resources are in progress.
Change is in progress
Oncology services in the area are working to increase their capacity, allowing patients to start their life saving treatments sooner. Maitland Private Hospital's new day oncology unit, which opened its doors in October, already has plans for expansion in the coming years.
The new clinic, which currently includes four treatment chairs and can treat over 60 patients a week, is headed by Hunter Valley Oncology's Dr Rob Paterson. It provides much needed chemotherapy treatments and oncology services to the severely underserviced Hunter Valley and New England regions, and aims to help decrease the area's unacceptable wait times for treatment.
The new oncology unit also serves as a connecting link between patients and the Cancer Council's services, which include free transport to the treatment centre for eligible patients, home care, and legal and counselling services.
We're here for Hunter
Beginning chemotherapy can be very stressful, especially if you've been given a long waiting period before you can get your treatment underway. It's important to begin cancer care as soon as possible, which is why we aim to provide access to treatment as soon as possible for our patients.
Although help may seem out of reach at times, Hunter Valley Oncology is working hard to improve the greater Hunter region's access to quality cancer care. We pride ourselves on our ability to support local sufferers from our three locations in Newcastle and Maitland.
To find out how Dr Paterson's holistic oncology services and new facilities could help you or someone you care about, contact us by phone or through our online contact form.