Dr Rob Paterson - Medical Oncologist
MBBS FRACP
An oncologist and clinical research fellow, Dr Rob Paterson provides his patients with evidence based, holistic care. He believes good communication is essential and strives to explain medical information in a way that his patients understand – empowering them to make informed choices about their treatment. Rob's kind and reassuring manner is much appreciated by those he looks after.
Based in Newcastle, Rob is committed to developing a comprehensive private oncology service for the area.
Rob attended university and completed his early medical training in the UK. He graduated from Guys, Kings & St Thomas' Medical School in 2004.
His broad ranging experience since graduation has spanned many fields within medicine, but early in his career Rob discovered oncology was his greatest medical interest and the speciality most suited to him. With this strong sense of vocation Rob went on to complete his physician and advanced oncology training and was awarded his fellowship in 2015.
Latest in Cancer Treatments
Rob's interest in research helps him keep up to date with the latest developments in oncology. He has presented his own research on an international platform. Recently, he was pleased to have been appointed as the clinical fellow for the Australia New Zealand Breast Cancer Trials Group and a conjoint clinical fellow at the University of Newcastle.
Newcastle Cancer Specialist
Having fallen in love with the Australian way of life during a gap year spent here after he finished school, Rob knew he would one day come to work here. He relocated to Australia permanently in 2006 and later settled in Newcastle with his family. Outside of work hours Rob enjoys spending time with his wife and daughters, and is a keen cyclist.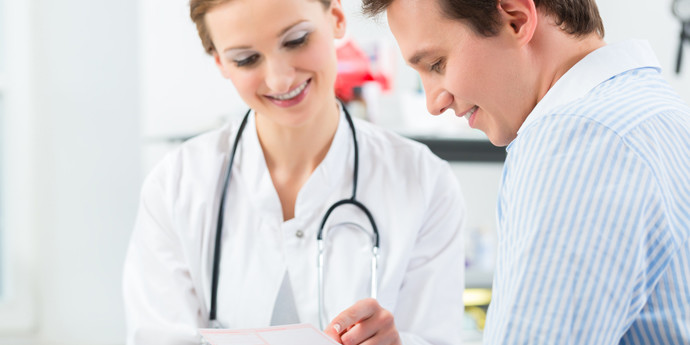 More than Chemotherapy
'Oncology is a growing speciality, outcomes are continuing to be improved and public awareness is growing, which helps drive further improvement over time. Treatment goes way beyond just prescribing chemotherapy.'
Dr Rob Paterson