Breast Cancer Oncologists
Dr Rob Paterson is a Medical Oncologist treating breast cancer patients at Maitland, Newcastle and Gateshead. His continued dedication to researching and treating breast cancer has seen him appointed as the clinical fellow for the Australia New Zealand Breast Cancer Trials Group.
Dr Nick Zdenkowski is a highly qualified medical oncologist, he sits on the Scientific Advisory Committee of Breast Cancer Trials, and sees patients at East Maitland and at The Clark Suites in Gateshead. Dr Zdenkowski offers treatments at the Maitland Private Hospital and at Lake Macquarie Private Hospital Day Oncology Unit.
What Is Breast Cancer?
Being diagnosed with breast cancer is scary, but treatment options and outcomes have improved. Breast cancer is the most common cancer in women in Australia and New Zealand.
Breast cancer occurs when a normal cell becomes damaged and grows in an abnormal manner. Most tumours start in the milk ducts which carry milk to the nipple. Both men and women can develop breast cancer although it is less common in men.
The risk of being diagnosed with breast cancer by the age of 85 is one in eight for women and one in 715 for men.
A woman's risk of developing breast cancer increases with age, 75% of new cases of breast cancer develop in women over the age of 50. The average age of first diagnosis in women is 65-69 years. However, breast cancer can also occur in younger women and if you notice change in your breasts at any age you should seek medical assessment and advice.
What Causes Breast Cancer?
There is no single cause for breast cancer. There are a number of risk factors, some can be modified and some cannot. You can assess your risk factors and their impact on your cancer risk using the iPrevent tool.
A risk factor is associated with an increased chance of developing breast cancer. Having one or even multiple risk factors does not mean you will be diagnosed with breast cancer, many who are diagnosed may not have any known risk factors.
Being female – women are at greater risk of developing breast cancer. Most women diagnosed with breast cancer have no additional risk factors.
Age – the risk of breast cancer increases with age. However, 25% of cases are in women under the age of 50.
Family history – risk increases if you have close relatives who have had breast cancer – on either her mother's or father's side – particularly if they were diagnosed under the age of 50.
Genetics –Mutations to two specific genes (BRCA1 and BRCA2) substantially increase your risk. Approximately 5–10% of breast cancers are associated with these genetic mutations.
Previous breast cancer – there is a higher risk of developing invasive breast cancer following a previous breast cancer or some precancerous conditions.
Hormones – some breast cancer cells have receptors that attach to both oestrogen and progesterone – which help cancer grow. Oestrogen is produced by the ovaries, adrenal glands and fat tissue.
Women who began menstruation at a young age or experience a later menopause may have a slightly increased risk. Women who have no children or who have their first child after age 30 may also be at a slightly higher risk. Having children at a young age can reduce the risk. Breastfeeding can also contribute to reducing a woman's risk of developing breast cancer.
Lifestyle – women who are overweight after menopause have high oestrogen levels compared to women of normal weight. Alcohol consumption increases breast cancer risk. Regular moderate intensity exercise reduces a woman's risk of developing breast cancer.
Hormone replacement therapy (HRT)– women using HRT are twice as likely to develop breast cancer compared to women don't. Once you have stopped taking HRT you risk diminishes and will be the same as a woman who has never taken it.
Breast density is a measurement of the amount of fatty tissue versus the amount of fibro-glandular tissue in the breast. It varies naturally between women. It is assessed during mammography and cannot be seen or felt. Increased breast density is associated with an increased risk of breast cancer.
Symptoms and Diagnosis
Finding a lump in the breast remains the primary symptom of discovery. In many cases, this cancer exists well before it can be felt. So, regular breast examinations and mammograms remain a crucial tool for diagnosis.
In the early stages of breast cancer, there may be no symptoms at all. As the cancer grows, symptoms can include:
A new lump in the breast, armpit area or around the collarbone.
Breast changes such as size or shape.
Nipple changes, such as sores, crusting, ulcers or inverted nipple.
Nipple discharge (clear or bloody).
Skin changes including redness, puckering or dimpling (an 'orange peel' appearance).
Breast tenderness or pain.
If these symptoms are present, or an abnormality is seen on screening then the next step is for a biopsy to be performed. This gives the treating doctors (surgeons and oncologists) information about the cancer to help plan the best treatment.
Sometimes scans, such as a CT, bone scan or PET scan, are required to complete assessment, this is to ensure that the cancer has not spread beyond the breast and lymph nodes.
Genomic testing can give further information about the potential benefit of chemotherapy. The breast cancer is analysed after removal to assess its risk of recurrence. At this time this testing is not funded by either Medicare or private health insurance and so is an optional cost which would be paid directly by the patient. This testing is not indicated in every breast cancer and can be discussed further in your consultation.
Breast Cancer Treatment Options
Breast cancer treatment may vary widely depending on the characteristics of the cancer and the medical history of the patient. At Hunter Valley Oncology we aim to work with our patients to plan the most appropriate treatment regimen. Some of the treatment options are:
Surgery (lumpectomy or mastectomy).
Chemotherapy (before or after surgery).
Radiation therapy.
Targeted therapies.
Holistic and complementary medicine.
Pain management.
Managing treatment side effects.
Treating lymphoedema if it occurs.
Possible participation in clinical trials.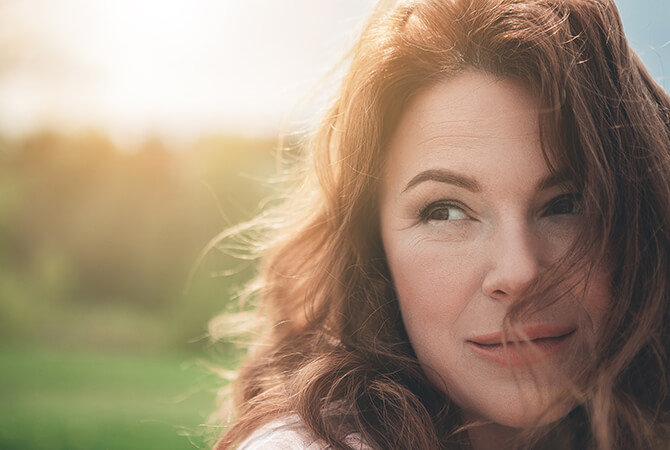 Hunter Valley Oncology will discuss available treatments and the process with you. We will help you make sense of your diagnosis and treatment options. We also offer personalised, concerned care for our patients and their family members. If chemotherapy is required, we can administer at Newcastle Private Hospital and Lake Macquarie Private Hospital. Our strong network of cancer-related specialists is here to serve and give our patients expert service and support.
Breast Cancer Oncologist in Newcastle
What to expect at the first visit with your breast cancer specialist.
We aim to put you at ease, we understand that this is a daunting and scary time. You will have likely seen other specialists prior to our appointment and may already be overwhelmed with information. We aim to take the time to explain what has happened so far, the implications of the information we know about your cancer and treatment options from here.
Consultations start with a medical review of what has happened so far, and your background history. It is a good idea to bring a list of your current medications with you. Your family's history of cancer is reviewed to assess the likelihood of there being an inherited cause for your cancer. An examination assesses your fitness for treatment and screens for any other new undiagnosed medical conditions.
Sometimes more information is needed before a full discussion of treatment options can be completed, so a second appointment maybe needed when that information has been obtained. More commonly though at this point time can be taken to explain your unique situation, prognosis and suggested treatment. Any treatment options are discussed and a plan agreed upon. You are not rushed to make a treatment decision on the day if you do not feel able to.
Breast Cancer Treatment Locations in Newcastle & Maitland
Once a plan has been agreed then arrangements are made for treatment to start. If chemotherapy is required then you may choose your preferred location. Newcastle Private Hospital, Lake Macquarie Private Hospital and Maitland Private Hospital are currently the only private treatment centres in the Newcastle and Hunter region.
During chemotherapy you are reviewed regularly during the treatment.