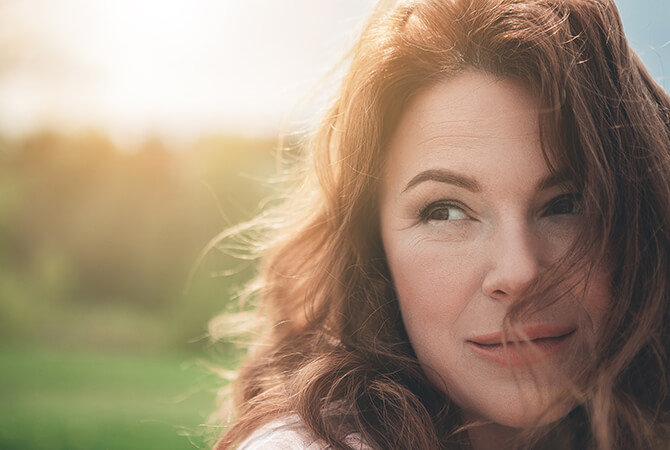 The current COVID-19 situation has created a lot of uncertainty, and this can be especially difficult for cancer patients. To help provide guidance at this time, we have answered some key questions about how COVID-19 can impact your health journey and cancer treatment.
If you or anyone you know are experiencing symptoms of COVID-19, please contact your GP for advice. Information on current COVID-19 restrictions is available on the Australian Government's COVID-19 information page.
Are cancer patients at an increased risk for contracting COVID-19?
In short, yes. Both cancer and cancer treatments (such as chemotherapy and surgical tumour removal) can affect a patient's immune system, and we know that this puts patients in treatment at a higher risk of developing more severe symptoms of COVID-19. This makes cancer patients more likely to need medical intervention (such as hospitalisation or a ventilator) if they fall sick.
Will COVID-19 affect cancer patients the same way as everyone else?
Research is ongoing and we are developing our understanding on a daily basis. It is thought that patients undergoing chemotherapy are more likely to present with atypical symptoms of COVID-19. As a result, it's important to contact your GP if you feel sick at this time, even if you don't have all the typical COVID-19 symptoms. You may be affected even if you don't have a fever or sore throat, and your chance of complications may be reduced if you can access medical management as soon as possible.
As a cancer patient, how can I reduce the risk of contracting COVID-19?
You can reduce your risk of COVID-19 by following government guidelines for social distancing – keep at least 1.5m away from others, stay home when you can, and wash your hands regularly. However, we recommend taking extra care to protect yourself wherever you can. Stay at home whenever you can, particularly if you are over age 50 or suffer from hypertension in addition to cancer. Ask family of friends to run errands for you and try contactless delivery of posted item and online grocery delivery
Will my chemotherapy treatment be put on hold due to COVID-19?
If your chemotherapy treatment is affected by COVID-19, it will usually be due to changes in hospital capacity or staff. Chemotherapy is an essential service, therefore it won't be cancelled or delayed unless there is no other option.
What changes are being made in the treatment centres?
Social distancing measures are in place across all treatment centres as is an increased sanitization schedule to prevent viral transmission.
We understand that having someone attend your appointment with you can make you more comfortable, one person may come with you to your appointments. However, support people will not be allowed in the treatment centres until COVID-19 restrictions are lifted. This will help to protect our staff and patients from disease, which allows us to keep providing much-needed cancer care.
If you're a new patient
Where possible face-to-face appointments will continue for new patients. A face-to-face appointment is still the best option for ensure a thorough assessment and provide the best possible treatment recommendations. However, we are also able to provide consultations via telehealth, and recommend contacting us to discuss the best way to conduct your consultation.
Should I start chemotherapy?
Please discuss and follow the recommendations from your doctor regarding treatment. Your doctor will balance the risk and benefits of any treatment in conjunction with individual patients. Although chemotherapy will affect your immune system, the benefits of cancer treatment outweighs the immune risk in most cases. Hunter Valley Oncology will be providing constant support and advising patients individually throughout this time.
Will I be able to start treatment straight away?
Regardless of whether or not COVID-19 is an issue, chemotherapy is still a high-priority treatment and will continue under the guidance of your oncologist and any government guidelines and restrictions. It is very unlikely to be halted due to COVID-19.
What if my chemo treatment is over?
If your chemotherapy treatment finished more than three months ago, your immune system has had time to rebuild and it is unlikely you will be at significant extra risk of contracting COVID-19 than the general population.
However, it is important to remember that while your capacity to fight disease may have returned, current cancer patients are still not at full strength. As COVID-19 can survive on high-contact surfaces (such as doorknobs or chairs) for hours or days, it can be easily spread to others. Please continue to be aware of and follow social distancing and good hygiene practices to minimise the risk to the most vulnerable.
How is my follow-up appointment managed?
While Hunter Valley Oncology is still able to provide face-to-face follow up if necessary, we recommend a telehealth appointment if possible and will contact you to confirm details prior to your appointment. Minimising the amount of people who have to enter the clinic and our treatment centres helps keep our staff and patients healthy, which allows us to continue providing much-needed cancer treatment at this time.
Further Information
If you have any concerns about the impact of COVID-19 on your own health or cancer treatment, please contact Hunter Valley Oncology for expert guidance.